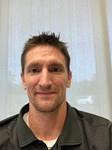 Phone:
Email:
Degrees and Certifications:
Mr.

Hoffman

*** Should come with your chromebooks & something to write with everyday.

Checking grades on INOW - The link has moved call (205) 849-0172 to get help.

Students please email me through Schoology. I can't reply to your emails unless you send it through schoology.

*We will be using Schoology for our online learning. (Check for work that is due and upcoming)

*Students be sure you are logged on using your Tarrant email for google to see the work. Also best to use google chrome as your web browser.

Schoology login with your school email: https://support.schoology.com/hc/en-us/articles/201001193-Login-Student-

*BE SURE YOU ARE LOGGING INTO THE RIGHT TARRANT HS. SEE MY RESOURCE PAGE TO ENSURE YOU ARE IN THE RIGHT PLACE.

* If you can't get into Schoology please call the school for a new password. (205) 849-0172

Good Day!

I am new to Tarrant & AL and very excited to be here!

I have been in education for 15 years teaching & coaching (golf) for 11 of those and 4 years as an administrator.

I will be teaching 9th world history and 11th US history for the 20/21 school year.





*** Debería venir con sus Chromebooks todos los días, ya que seguiremos usando Schoology.

Verificación de calificaciones en INOW: el enlace se ha movido, llame al (205) 849-0172 para obtener ayuda.

Los estudiantes puedenenviarme un correo electrónico a través de Schoology. No puedo responder a sus correos electrónicos a menos que los envíe a través de Schoology.

* Usaremos Schoology para nuestro aprendizaje en línea. (Verifique el trabajo vencido y próximo)

* Los estudiantes deben asegurarse de haber iniciado sesión con su correo electrónico de Tarrant para que Google vea el trabajo. También es mejor utilizar Google Chrome como navegador web.

Inicie sesión en Schoology con el correo electrónico de su escuela: https://support.schoology.com/hc/en-us/articles/201001193-Login-Student-

* ASEGÚRESE DE INICIAR SESIÓN EN TARRANT HS CORRECTO. VEA MI PÁGINA DE RECURSOS PARA ASEGURARSE DE QUE ESTÁ EN EL LUGAR CORRECTO.

* Si no puede ingresar a Schoology, llame a la escuela para obtener una nueva contraseña. (205) 849-0172 ¡

Buen día!

Soy nuevo en Tarrant & AL y estoy muy emocionado de estar aquí.

He estado en educación durante 15 años enseñando y entrenando (golf) durante 11 de esos y 4 años como administrador.

Enseñaré la novena historia mundial y la undécima historia de los Estados Unidos durante el año escolar 20/21.